---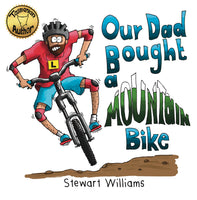 Dads are weird… 
When they try new things, they can go a bit crazy. 
We thought mountain biking was for young people… well younger people than our dad anyway. 
This is the story of when our dad bought a mountain bike. A fun and hilarious read for any mountain biking family, by Tasmanian author Stewart Williams. 
8.5 x 8.5 inches, paperback, 32 pages